---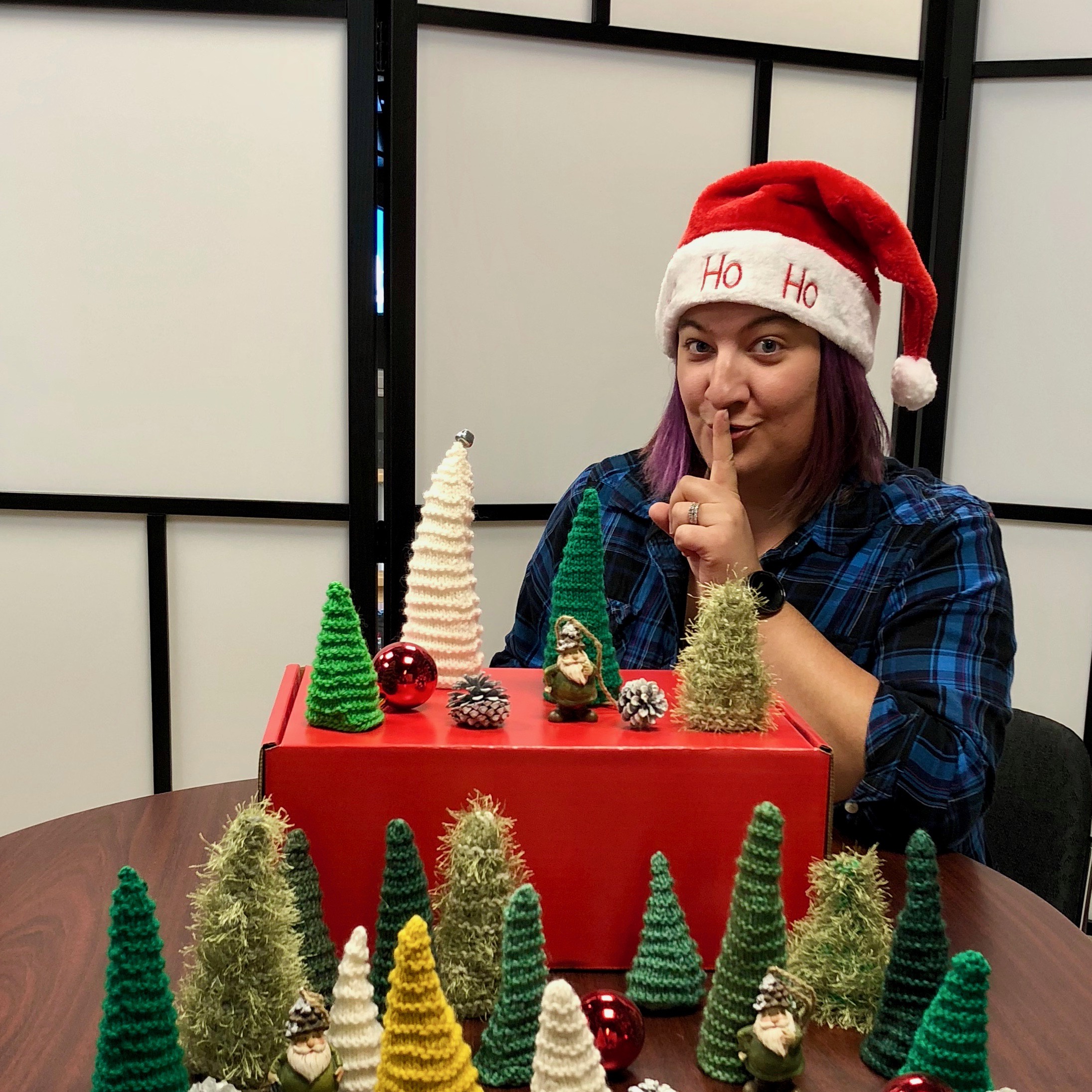 RCY Advent Box 2018
---
If you missed out on the River City Yarns Advent Box last year, we're pleased to announce we're making more of them this year. And taking pre-orders so you don't miss out!
We had so much fun last year with the Advent Boxes that we decided we had to do it again... and make more! The RCY Advent Box is a special treat for fibre lovers, filled with things we love: inspired by River City Yarns, winter and Christmas traditions! Your box contains 24 individually wrapped "treats" - one for each day of December (24 days) until Christmas arrives. Without giving too much away, we can tell you that the box contains amazing RCY exclusive yarns, special patterns and projects, tasty treats and indispensable tools to enjoy throughout the holiday season and beyond! And, we've created an entirely new collection (no repeat treats from the previous year!). 
Each special box is assembled by hand and all the little packages inside are individually wrapped and marked with the "do not open before" date. We know you will have a ton of fun opening each of the little gifts between December 1 and 24!
You need to order now. We're making more boxes than last year but like all good things... there's a limit! The best way to get your order in is online where our store is open 24/7!  If you would rather place a phone order just call us at 780-477-9276 and we would be happy to finalize your order in person! 

What is the value?  The retail value of the box and all of its components is over $240 CAN. The time the elves spent putting the boxes together is priceless! 
What's the price? Once you've placed your order and filled out the shipping info (or selected pick up in store), here's the "all inclusive" pricing:
LYS Locals: $225 (pick up in store) 
Canadians: $235 includes shipping anywhere in Canada.
Americans: $265 CAN includes shipping anywhere in the continental USA  Please note- For anyone who would like to order more than one box, and have that box shipped out - you will need to place separate orders to get all inclusive pricing. If you try to order mulitple boxes, or you want to add on different items to your advent order, our system is programmed to add on additional shipping charges.  
International destinations: Sorry, because of the size and weight of the box, we are not offering international shipping this year.    
IMPORTANT! Special Instructions for orders to be shipped - To ensure you are charged the right amount of shipping we need to you place separate orders for each box. Want two boxes?  Two separate orders.  Want two boxes and some Adam and Eve yarn?  Three separate orders are required.  Sorry for the extra work, but our system requires the clarity and we want to make sure we get it right! 
Order your RCY 2018 Advent Box today and we'll begin mailing out all orders on October 22, 2018 and pick up in store will begin on October 29th. "To peek or not to peek" is up to you... we'll just ask you not to post any spoilers! Change your mind? We understand. We will refund your purchase less a $25 restocking fee with notification received on or before September 30, 2017. After that date, all sales are final.